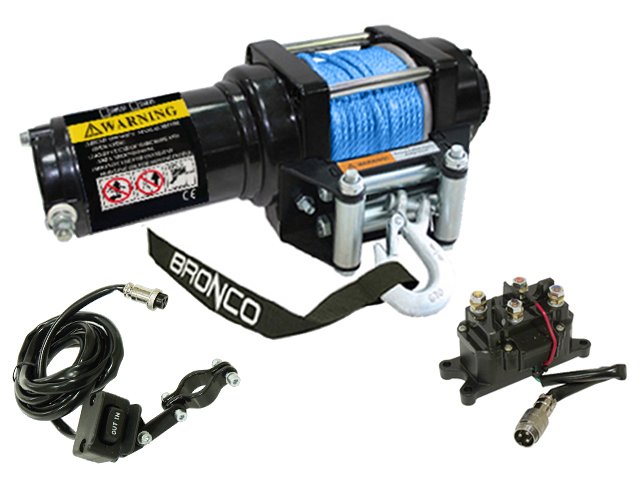 Designed with riders in mind, Bronco's Heavy Duty winches boast an IP67 waterproof rating which ensures your Bronco winch won't let you down even when the weather does.
ATV & UTV WINCHES
Synthetic rope or wound steel cable is available for all standard models.
Available in 5 weight ratings (1500 – 2500 – 3000 – 3500 – 4500 – 5000 – 6,000lbs).
INCLUDES 4-WAY FAIRLEAD ROLLER, UNIVERSAL MOUNTING BRACKET AND HARDWARE, HANDLEBAR SWITCH AND ELECTRICAL CONNECTIONS.
PORTABLE & PLOW LIFT KITS
Portable Winches feature a 2000lb capacity and everything you need to keep going in one bag.
Plow Lift Kits have a 1500lb capacity and a 2700lb tough-strap; easily mounts to push tube and includes a handlebar mounted activation switch.