Manufactured to the strictest of tolerances for a better fit
Bronco ball joints are sold individually and include the snap ring and cotter pin (where applicable)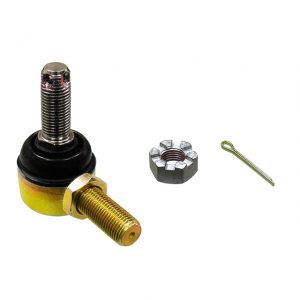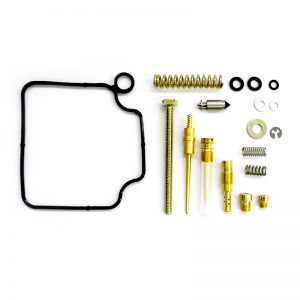 Quality design keeps your carb in top condition, running stronger for much longer
All Bronco carb repair kits include all of the necessary o-rings, gaskets, float valves and jets needed to rebuild 1 OEM carburetor
We offer OE replacements with no trimming necessary, as well as universal applications
Exceeds OEM Quality
KIT INCLUDES BOOT, CLAMPS AND MoS2 PREMIUM GREASE BAG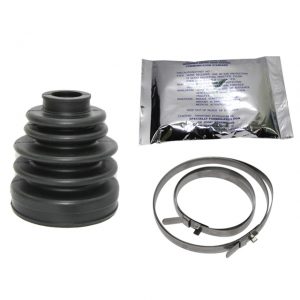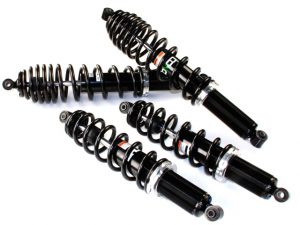 *All available applications are listed in the chart. If you do not see your model listed, we do not currently offer a shock for it
Upgrade those oil shocks to heavy duty gas shocks (where applicable)
Ready to mount out of the box
Rugged design comes standard with 10% stiffer springs
Adjustable preload
Replacement eyelet bushings available
All Bronco shocks and struts include springs, retainers, and bumpers (where applicable)
IMPORTANT! All suspension nuts and bolts are very important parts that could affect the performance of the shock. All components must be tightened to the OEM specified torque and should be periodically checked and tightened if needed.
Features 4-step push-button switch for customized output and easy temperature control
Includes premium grips, connecting wires, thumb warmer, switch and mounting hardware
See chart below for more information on settings and performance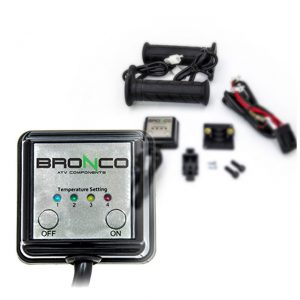 Designed to fit perfectly on your ATV's original OEM seat foam and pan
Black, UV & water resistant, gripper cover that provides additional seating traction under all riding condition
Lower cost alternative to replacing complete seat when only the cover is damaged
Includes instructions for quick and easy installation
Manufactured to meet or exceed OEM specifications
Bronco tie rods are sold individually and include the castle nut and cotter pin (where applicable)
Meeting OEM quality and beating the price of other replacements, Bronco tie rods are a great value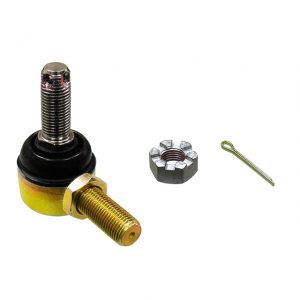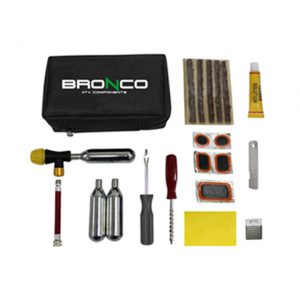 The complete tire repair package, everything you need for anything with wheels
With our durable nylon carrying case you can be sure you won't lose any parts
Takes only a few seconds to fill your tire and get back to business. It's quick and painless, making the Bronco Tire Repair Kit a must have of any enthusiast
Look below or download the PDF to check out detailed contents of each kit
Our U-Joints are manufactured from SCM 415 steel and boast a hardness rating of HRC 58-61
All Bronco U-Joints are greasable and include zerks for easy service, extending the life of your drive system
Includes circlips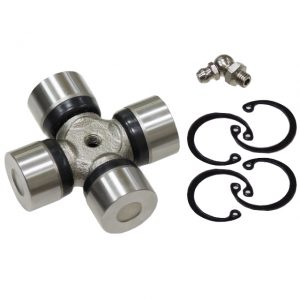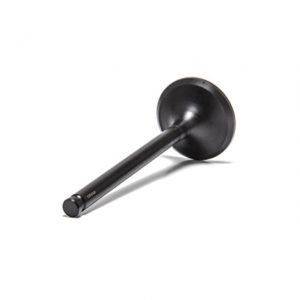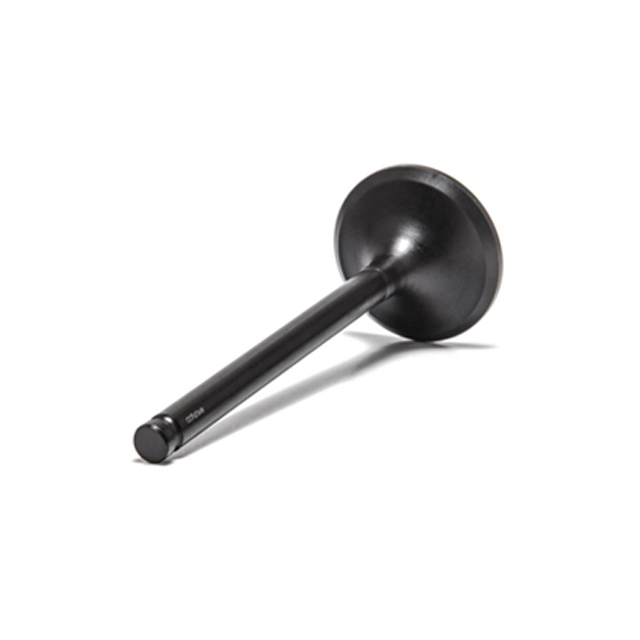 Offering OEM replacement and high performance stainless steel valves
Sold individually
Bronco valves meet or exceed OEM quality, with exhaust valves manufactured from SUH35HT stainless steel & intake valves manufactured from SUH3 Steel
PERFORMANCE VALVES FEATURE A FORGED ONE-PIECE CONSTRUCTION, NITRIDE COATING, MODIFIED RADIUS, SWIRL POLISH, CHROMED STEMS, AND STELLITE TIPS. THIS PROVIDES REDUCED FRICTION FOR QUICKER/HIGHER REVS AND A LONGER VALVE LIFE.
Designed with riders in mind, Bronco's Heavy Duty winches boast an IP67 waterproof rating which ensures your Bronco winch won't let you down even when the weather does.

ATV & UTV WINCHES

Synthetic rope or steel cable line options.
Available with wireless or wired control.
Offered in 7 weight ratings (1500 – 2500 – 3000 – 3500 – 4500 – 5000 – 6000lbs).
Includes 4-way fairlead roller, universal mounting bracket and hardware, handlebar switch and quick connect wiring kit

PORTABLE & PLOW LIFT KITS

Portable Winches feature a 2000lb capacity and everything you need to keep going in one bag.
Plow Lift Kits have a 1500lb capacity and a 2700lb tough-strap; easily mounts to push tube and includes a handlebar mounted activation switch.